Charles T. Jackson 1805 - 1880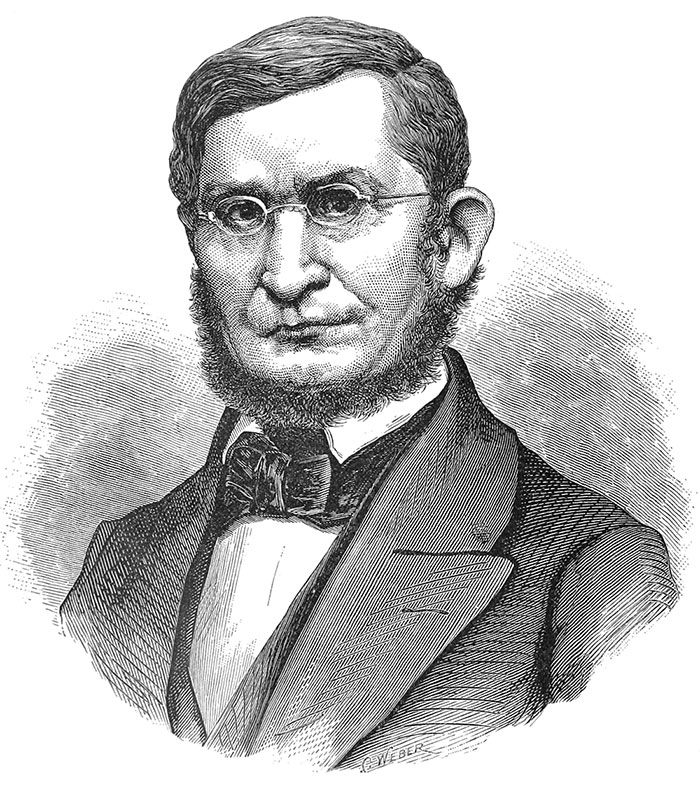 Charles T. Jackson was born in Plymouth, Massachusetts, but spent most of his life in Boston. He received his education at Harvard Medical School and spent a few years studying medicine and geology in Europe. While at Harvard, he and a friend made a geological tour of Nova Scotia, where they collected rock and fossil specimens, his first serious foray into geology. He worked as a physician for only a few years before permanently abandoning medicine for geology. He was one of the earliest members of the Boston Society of Natural History and served as State Geologist for Maine and Rhode Island, and contributed toward surveys of New York State, New Hampshire, and Michigan's Lake Superior shore.
Jackson was involved in a number of priority disputes in widely disparate fields, which made him the object of ridicule. Some of his claims have recently been reevaluated and his reputation somewhat redeemed. His sister, Lydian, and her husband, Ralph Waldo Emerson, faithfully defended him to the end. Another prominent member of the Boston Society of Natural History, Thomas T. Bouvé, defended Jackson, but pointed out that Jackson did not follow through with proof or practical implementation of his own brilliant ideas. Perhaps because he felt his own efforts were slighted, Jackson was sympathetic toward Dexter Marsh and made sure to acknowledge his accomplishments. (His Harvard friend Francis Alger made the largest purchase of a single fossil at the auction of Marsh's estate.)
Sadly, Jackson became mentally ill in old age and died at the McLean Asylum in Somerville, Massachusetts, where he spent the last seven years of his life. He is buried in Mount Auburn Cemetery.
.