Czar Nicholas I of Russia 1796 - 1855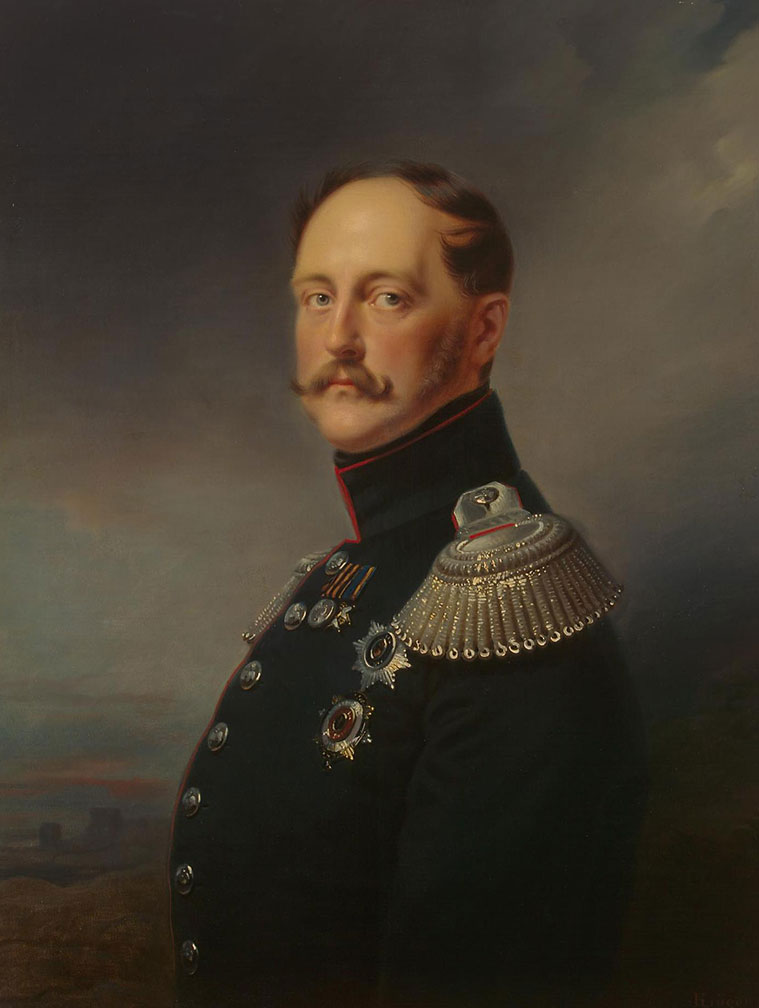 Nicholas I ruled Russia from 1825 to 1855. He was the grandson of Catherine the Great, and succeeded his brother Alexander to the throne. He was an aggressive autocrat who governed with an iron fist. Fearing corruption by Western Europe, he imposed heavy censorship upon any Russian citizen who opposed him. He promoted the Orthodox Church and Russian nationalism, and removed the study of philosophy from Russia's schools, instead placing heavy emphasis on the classics and vocational training. Russia's involvement in numerous wars during Nicholas's reign ruined its economy.
In the play he wrote in 1814 about Napoleon, Hitchcock played the role of the czar's older brother, Alexander. Dexter Marsh tried to send a gift of fossil footprints to Czar Nicholas in 1847, but was unsuccessful.