Hugh Miller 1802 - 1856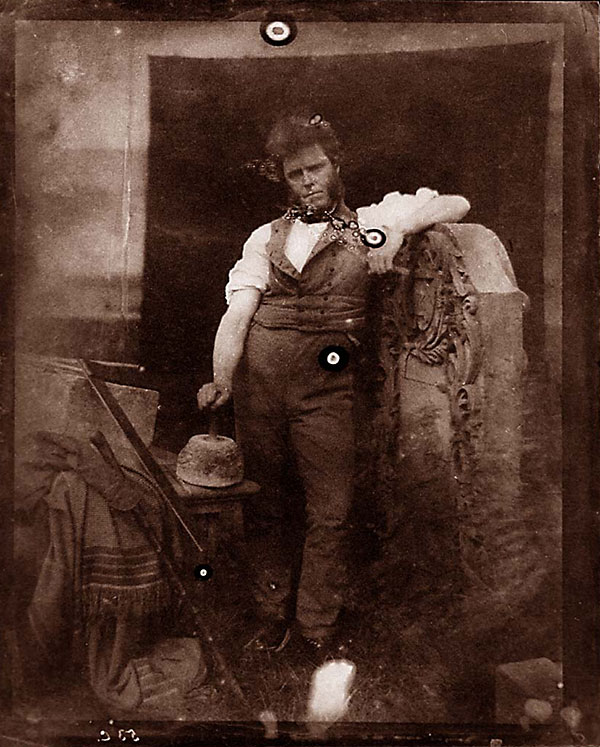 Hugh Miller was born in Cromarty, Scotland. Although his uncles offered to send him to school, at 17 he became a stonemason, which led to an interest in geology. Although self-taught, he published several works, the best-known of which is The Old Red Sandstone. His other works include The Testimony of the Rocks and Footprints of the Creator. Miller also served as editor of The Witness, a religious newspaper, and he was a bank accountant, folklorist and poet. He collected over 6,000 fossils, many of which can be viewed today in the National Museums of Scotland.
As an evangelical Christian, Hugh Miller was a creationist whose geological views were interpreted through the lens of the Bible. However, unlike many creationists, he did not think that Noah's Flood was near as extensive as others believed, saying instead that it probably occurred in a certain area of Asia or the Mid-East. Miller discovered and studied extensively the fossil fish found in Scotland's Devonian strata. He described these fish and other fossils he found there in The Old Red Sandstone. He was not a proponent of Charles Darwin's theory of evolution, but described in Footprints of the Creator his belief that species changed over time and did not evolve from earlier species.
As a stonemason, Hugh Miller was plagued with silicosis, but also with frequent headaches and mental illness. On December 23, 1856, he took his own life. He is buried in Edinburgh's Grange Cemetery. A bust of Miller can be viewed at the Scottish National Portrait Gallery.
The American geologist Dexter Marsh was known as the "Hugh Miller of America" because both men were self-taught in the field of geology and both shared similar religious views. When Edward Hitchcock traveled to Europe and planned to meet with many eminent geologists, the only letter of introduction he carried was to Hugh Miller. Reminiscing years later, Hitchcock realized that when Miller showed him his collection of rocks and fossils, it may have been in the same room where Miller took his life.