Thomas Wentworth Higginson 1823 - 1911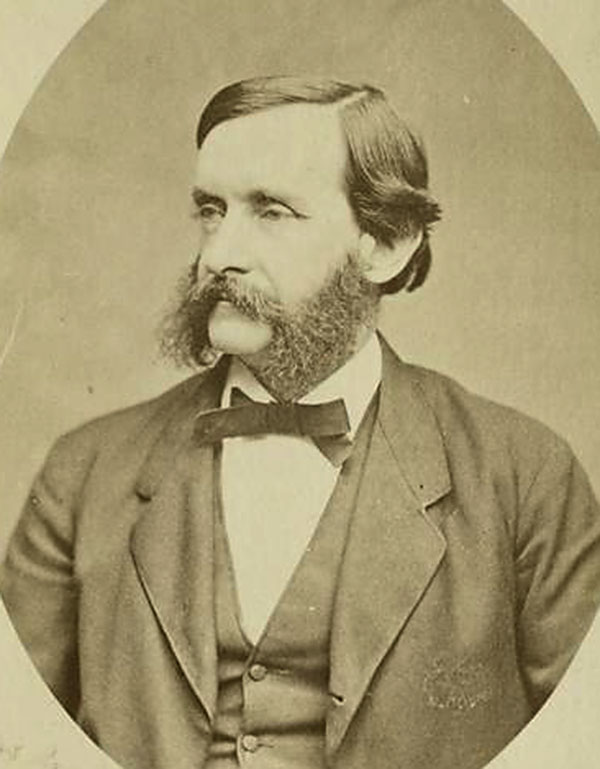 Thomas Wentworth Higginson spent his whole life in Cambridge, Massachusetts, and attended Harvard Divinity School. He was an editor, writer, poet, Unitarian minister, abolitionist, and supporter of women's rights. He fought in the Civil War as a colonel of the First South Carolina Volunteers, the first federally authorized black regiment.
Emily Dickinson famously wrote to Higginson in 1862, asking his opinion of her poetry. The two corresponded regularly for the next twenty years. After her death, Higginson co-edited the first two collections of Dickinson's poetry. When he introduced her to the world in the October 1891 issue of The Atlantic, he described Dickinson's handwriting as "so peculiar that it seemed as if the writer might have taken her first lessons by studying the famous fossil bird-tracks in the museum of that college town." It seems that Higginson must have visited Appleton Cabinet at Amherst College.